Irish Youth Wind Ensemble
The Irish Youth Wind Ensemble was formed in 1985 by James Cavanagh and Colonel Fred O'Callaghan. It is one of the lasting legacies of European Music Year, when the Ensemble was one of many artistic initiatives throughout Ireland. That the IYWE has survived and flourished for over three decades is due to the enthusiasm and vision of its founders, the talent and enthusiasm of its members and the efforts and commitment volunteered by numerous supporters.
The group meets once every year for a week-long residential course in addition to other, shorter, gatherings and collaborations. The course commences with sectional rehearsals that are tutored by some of Ireland's finest professional wind, brass and percussion players. The Ensemble then move into intensive rehearsals which are followed by a series of concerts in Ireland. The IYWE have also toured abroad on numerous occasions.
The ethos if the IYWE is to offer young wind, brass and percussion players an opportunity to study, perform and experience music specifically composed for the wind ensemble medium and to present music that otherwise would not be heard by Irish audiences. As a result, the Wind Ensemble has had many world and Irish premieres.
IYWE has commissioned works by Philip Martin, John Buckley, Fergus Johnston, Jennifer Walshe and John Kinsella. The group has  also recorded a highly praised and well-received CD of Music entitled Where The Wind Blows (after the work by John Buckley for wind ensemble of the same name). A second CD – featuring a recording of their performance at the WASBE conference in 2007 – is also available to buy on Amazon and iTunes.
James Cavanagh and Fred O' Callaghan shared the podium until 1995. James Cavanagh was appointed Musical Director in 1995 and Ronan O'Reilly took over as Musical Director in 2008. Guest conductors who have worked with the group include Tim Reynish, John Wallace, John O'Connor, Fergus O'Carroll, William Halpin, Mark Armstrong and Wayne Jeffers.
In the past, the IYWE have had the pleasure of working with Evelynn Glennie, Finghin Collins, Philip Martin and other distinguished soloists from Ireland and abroad. Recent soloists have included Martin Johnson, cello; Gary Curtin, euphonium; James Dunne, percussion; Kenneth Edge,  saxophone; Michael Marshall, trombone and Aileen Cahill, piano.
Musical Director: Ronan O'Reilly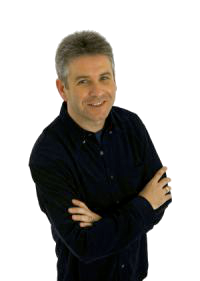 Ronan O'Reilly studied piano, oboe, organ and composition at the College of Music, Dublin. His musical career is now principally that of a conductor, but also includes teaching, recording, composing, arranging, performing and examining. Conducting engagements have brought him to France, Hungary, Belgium, Italy the UK and the USA with various wind ensembles and orchestras.
As an oboist and keyboard player, Ronan has performed in some of the most world-renowned venues such as Carnegie Hall, Boston Symphony Hall and Chicago Symphony Center. He has worked throughout his career with many ensembles including the RTÉ National Symphony Orchestra of Ireland, RTÉ Concert Orchestra, Ulster Orchestra, Lyric Opera and the Irish Chamber Orchestra and he has been a regular performer on national TV shows over the years. He has been fortunate enough to work with such personalities as Sir Andrew Lloyd Webber as well as the famous John Barry and Nicholas Dodd (composer/arranger for more recent "007 movies"). He has also worked with many of the top names in Irish entertainment.
Appointed Director of Music of the Artane School of Music / Artane Band in 1998, Ronan co-ordinates and conducts, composes and arranges music for the various ensembles incorporated within the school. The Artane ensembles regularly perform nationwide and participate in live radio and TV broadcasts that have included collaborations with 'The Brilliant Things' for Oxygen Festival, a version of ' N17' with the 'Saw Doctors' for the Late Late Show. The Artane Band also performs for thousands at the annual GAA football and hurling championship matches in  Croke Park. The Band were honoured to perform for Her Majesty Queen Elizabeth II and His Royal Highness, the Duke of Edinburgh on their visit to Croke Park in May of 2011. The bands have toured extensively across the USA and the UK.
Ronan is also the conductor of the Dublin Youth Orchestras Concert Orchestra which has toured extensively throughout Europe under his direction over the last decade. He also holds the position of Principal Conductor of the  Greystones  Orchestra and is a regular wind, brass and percussion tutor to the National Youth Orchestras of Ireland. In August 2007 Ronan was appointed Principal Conductor / Artistic Director of the Irish Youth Wind Ensemble  and has featured some of Ireland's leading instrumentalists as soloists with this ensemble. No stranger to the concert hall platform, he has made a name for himself as a conductor whose musical experience comfortably strides the worlds of classical, opera, jazz, pop and musical theatre.